Gold Range Castings Pvt. Ltd. as ISO 9001:2000 Certified company is having certification from ICL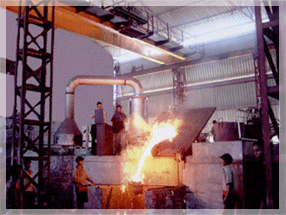 and performance with flexibility are our watchwords. As an exceptional achiever, Gold Range Castings Pvt. Ltd. has been Successful in completing its entire process under one control and one roof ;from casting to finishing, factually generating total confidence in our products.
We have a manufacturing unit at Jalandhar (Punjab) India. Which is equipped with 750 kg. Capacity medium frequency Induction Furnace, with Laboratory to take care of sand, Chemical, mechanical and metallurgical test. All chemical analysis of raw material and metals are subject to counter checking and confirmation by spectra analysis and close monitor is maintained on each and every sample done by conventional wet process of the factory.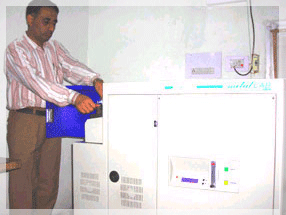 We have machine molding as well as hand molding machine facilities. In the machine molding division, we have four molding machines with mechanized sand distribution and knock out system for green sand molding. In hand molding division, we employ CO2 process for molding 3-part. No bake system for coke making. We also have core shooter for making shell cores that we are using regularly in our scaffolding castings.

Our position as market leader is based on supplying quality products at highly competitive price. Flexibility, Dynamism and reliability are at the hearth of our employees in new developments, encouraging their inputs by means of quality assurance circles and forming independent production groups. The creativity and competence of our employees, customers and suppliers is reflected in our performance and high quality products.